The Virginia Complete Count Commission was established to improve the participation and representation of all Virginians in the 2020 Census. The Commission will facilitate the sharing of ideas and community resources regarding the 2020 Census as well as serve as a conduit between the Commonwealth and United States Bureau.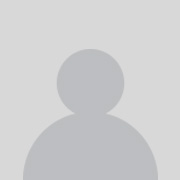 Jonathan R. Alger
of Harrisonburg, President, James Madison University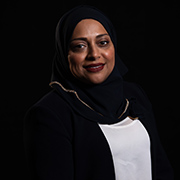 Suja Amir
of Henrico, Secretary, Asian Latino Solidarity Alliance of Central Virginia
I grew up in Henrico County and when I was in school, you could count on your hand the number of Asian Americans. Henrico County in 2019, now boasts of being a diverse area with over 85 languages being spoken. Yet amidst the diversity, I am struck at the lack of representation.

Our community lacks representation in almost every arena whether that is in education, health care, government and of course, in our General Assembly. How can those making policy decisions for the growing diverse communities know our needs, without representation? The key is growing our civic power.

The 2020 Census is critical to building Virginia's civic power. Fortunately, the Governor announced that he's tapping into the state's economic contingency fund for up to $1.5 million in education, outreach and preparation to help people understand the importance of answering those census questions and overcome any fears.

Historically, children, minority, and marginalized communities have been undercounted. New projections indicate that the 2020 Census could lead to the worse undercount of Black and Latinix people in 30 years.

Point blank, if our communities are not counted, we will not be represented. We will not have a voice. We have to start somewhere, let's start with being counted.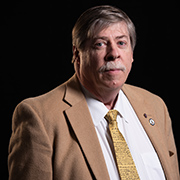 Rev. Dr. Jonathan Barton
of Midlothian, General Minister Emeritus, Virginia Council of Churches
When we launched the Eagle to the moon fifty years ago it was important that our data was correct that our planning was accurate if we were off even just a little bit the trajectory would be off, and we would miss the landing.

Just like in the planning for the moon landing every ten years our nation goes through constitutionally mandated task, the Census. The challenge to count every person who resides within the country. This is a very big task, so why do we go through all this? The Census becomes a vital bank of data that is used to determine congressional districts, appropriation of federal dollars to support a variety of programs. Each person in the count represents up to $2,000 per year, so over a ten-year period that amounts to $20,000 for each person over/undercounted. If the count is off than our trajectory is off, our planning becomes less precise. We use Census information to plan for schools, hospitals, where roads go, and much more. Businesses, churches, nonprofits will use this data to help them with their strategic planning as they anticipate future trends. It should be clear that an accurate count is needed if our planning is going to be on target. So, if you are not counted, then you don't count, and if you don't count, we all feel it in the in faulty forecasting. I am greatly honored to serve on the 2020 Virginia Complete Count Commission. Let's make it count!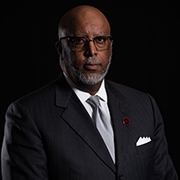 Gilbert Bland
of Virginia Beach, President and Chief Executive Officer, Urban League of Greater Hampton Roads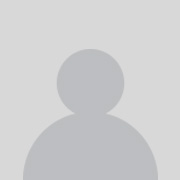 Jennifer Bowles
of Martinsville, Council Member, Martinsville City Council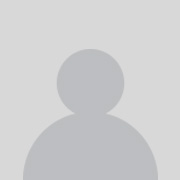 Rev. Kevin Chandler
of South Boston, President, Virginia State Conference NAACP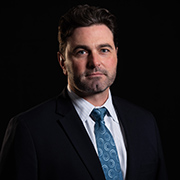 Jim Dau
of Henrico, State Director, Virginia AARP
AARP was founded more than 60 years ago to help people of all ages have their voices be heard and help shape the world around them.

That's exactly why we're working to increase awareness about the importance of the 2020 Census, as well as how people can safely participate. The census is an opportunity for people to stand up and – literally – be counted.

We're asking people to think about the next ten years in their communities and beyond. We're asking them to participate in the census and be counted. We're asking people to define the next decade.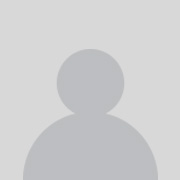 Dr. James J. Fedderman
of Accomack, Vice President, Virginia Education Association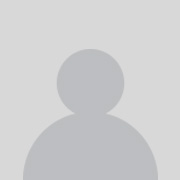 Caryn Foster Durham
of North Chesterfield, Durham Strategy + Consulting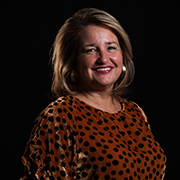 Sarah Gross
of Richmond, Immediate Past President, Virginia Parent Teacher Association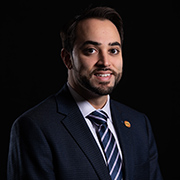 Razi Hashmi
of Fairfax, Member, Virginia Asian Advisory Board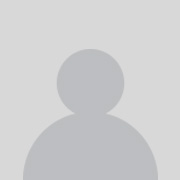 Martina James Nalley,
of Richmond, Virginia Association of Area Agencies on Aging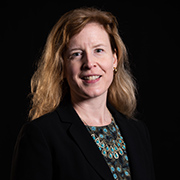 Margaret Nimmo Holland
of Richmond, Executive Director, Voices for Virginia's Children
As the Executive Director of Voices for Virginia's Children, I am honored to participate in the work of the Complete Count Commission to ensure our Commonwealth has an accurate 2020 Census count. Serving on the Commission is an important way to highlight the needs of young children, the group most likely to be missed in the 2020 Census.

When we make the effort to count all young children, we are affirming that every child matters in Virginia – regardless of where they live, what their parents do for a living, or the color of their skin.

The Commission's work to provide an accurate count will help Virginia receive its fair share of federal funding, ensuring all children will grow up with the health and educational resources they need to thrive. Voices for Virginia's Children is dedicated to working with our Commission partners and other child-serving organizations to get the word out to families of young children about why the census is important to them. I value the perspectives brought by Commission members as they represent the diversity of communities who are hard to count and look forward to continuing our work together.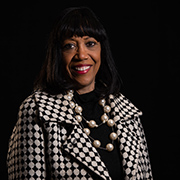 Gaylene Kanoyton
of Hampton, President, Hampton Branch, NAACP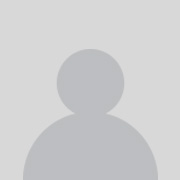 Steve Kast
of Poquoson, President and Chief Executive Officer, United Way of the Virginia Peninsula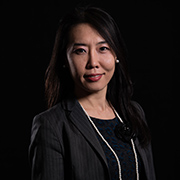 Hyun Lee
of Centreville, Director of Public Affairs, Korean American Society of Virginia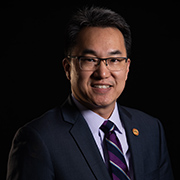 Eric Lin
of Chesterfield, Immediate Past Vice-Chair, Virginia Asian Advisory Board
As an appointee to the Virginia Complete Count Commission, I feel that it is critical for our communities to understand the importance of the data collected during each decennial census. Especially within the Asian communities, there is a disconnect with the ramifications of an undercount of our communities.

The data from the decennial census not only determines the distribution of over $675 billion federal dollars annually, but it also affects congressional apportionment and representation. It helps determine where schools and fire stations will be built. It determines what health services will be available and where. It serves as a key factor in where goods and services will be available to us. In essence, it helps to build stronger communities for all.

But within my community, there are significant concerns about responding to the decennial Census. Almost half of the Asian community has indicated that they will not respond due to concerns about data confidentiality and actual benefits to our community. This disconnect between personal exposure and community benefit is why leaders within the Asian community need to work to help our communities bridge that gap. If we don't have the data, not only will we miss out on services and resources, we won't have the compelling information to drive policy change that addresses our critical needs. And if the Asian community doesn't engage in 2020, we won't be able to fix it for another decade.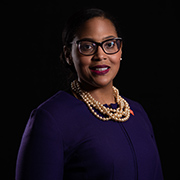 Ashley Reynolds Marshall, J.D.
of Bedford, Executive Director, YWCA of Central Virginia
It has been an honor to work alongside the Office of the Governor and volunteer Commissioners from across the Commonwealth to ensure that every Virginian is counted.

I appreciate the fact that the Commission is keenly aware of hard to count populations that my YWCA association in Lynchburg works with every day as part of our mission to eliminate racism and empower women -- victims of domestic violence, young children, and communities of color. The entire commission is working to make sure that each and every Virginian knows that the Census is vital, it is safe, and that their information is critical.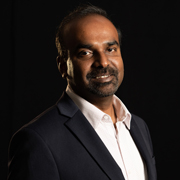 Sreedhar Nagireddi
of Ashburn, Director, Volunteering Together for Service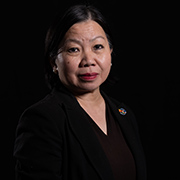 Giao "Genie" Nguyễn Thị Ngọc Giao
of Prince William County, President, Voice of Vietnamese Americans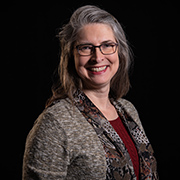 Beth O'Connor, M. Ed.
of Blacksburg, Executive Director, Virginia Rural Health Association
As the Executive Director of the Virginia Rural Health Association, I understand that our rural communities need every single dollar of federal support. With the 2020 Census going on-line, it will be especially important to make sure that people in rural communities that may not have access to broadband – including myself – are counted.

Our rural schools, rural healthcare providers, rural employers, and many others need everyone to complete the Census so they have the information they need to plan projects and the funding they need to get the job done. I am honored to be a part of the Virginia Complete Count Commission so I can help spread the word about this important part of our democracy.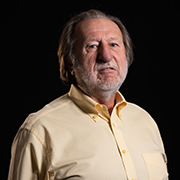 Dr. William O. O'Hare
of Cape Charles, President, O'Hare Data and Demographics Services LLC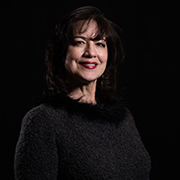 Aida Pacheco
of Mechanicsville, Member and former chair, Virginia Latino Advisory Board
There are several reasons why I agreed to serve on Virginia's Complete Count Commission. First, I'm a strong advocate for equal and fair representation, and serving on the Commission provides me the opportunity to coordinate efforts with other advocates to achieve a greater impact statewide.

Second, every community should receive the funding to which they are entitled. As a member of the Latinx community, I represent an underserved and underrepresented population. We contribute immensely to the economy, and yet don't receive the benefits we should be entitled to from the substantial resources contributed. Third, as a former long-term policy maker and implementer in state government, I'm fully aware of the importance of collecting accurate data to make informed decisions. Fourth, I believe having a trusted voice in leadership to set the tone is critical, and I trust the leadership of the Secretary of the Commonwealth and her staff to guide the Commission in the right direction to fulfill our mission. I commit to doing my part to make sure I count, and to do what I can in collaboration with my colleagues on the Count Commission and community leaders to ensure EVERYBODY COUNTS in Virginia. "Yo Cuento Nosotros Contamos"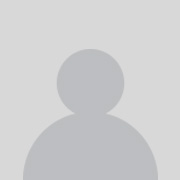 James Parrish
of Richmond, Executive Director, Equality Virginia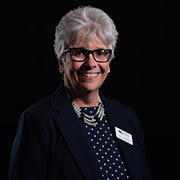 The Honorable Nancy Rodrigues
of Surry, former Virginia Secretary of Administration; Deputy Director, 2019 Commemoration: American Evolution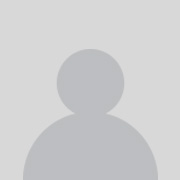 Monica Dafney Sarmiento
of Washington, DC, Executive Director, Virginia Coalition for Immigrant Rights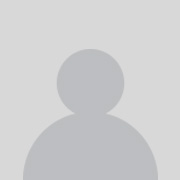 Terron Sims, II
of Arlington, U.S. Army Veteran; Veteran and Military Families Advocate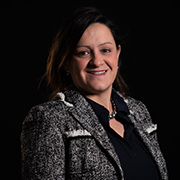 Dr. Elda Stanco Downey
of Roanoke, Founder and Chief Executive Office, Roanoke Spanish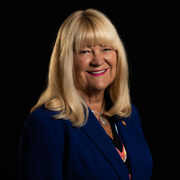 Rita Surratt
of Dickenson County, President/CEO, Dickenson County Chamber; Director of Tourism, Dickenson County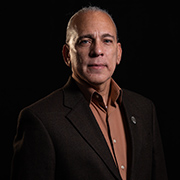 Reggie Tupponce
of Glen Allen, Member, Upper Mattaponi Indian Tribe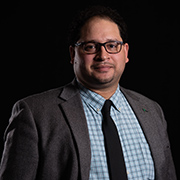 Julian Walker
of Chesterfield, Vice President of Communications, Virginia Hospital and Healthcare Association
While "civic engagement" may sound like a lofty concept, the truth is it takes many everyday forms. It can be volunteering for a charitable cause, serving as a youth sports coach, getting involved at your child's school, participating in a community clean up, or staffing a booth at a local fundraising event, to name a few.

Exercising the right to vote is another form of civic participation. Each of these activities, and many others, count as concrete steps towards doing good and reinvesting in the places we call home. The scale of a positive gesture is less important than the gesture itself. Big or small, we all can engage in our own way to help bring this nation – the place we call home – ever closer to the goal of a "more perfect union." Belief in the ideal of a melting pot homeland enriched by so many unique cultures, traditions, and people is why I am participating as a member of Governor Northam's Complete Count Commission in support of its mission to have each person in Virginia counted during the 2020 U.S. Census to produce an accurate reflection of the wonderous diversity of this Commonwealth and this nation. Our communities, our state, and our nation are strengthened when people feel a sense of belonging and engagement. It is my belief that encouraging people to be counted in the 2020 Census is one way of fostering community engagement and I am honored to be a part of this work.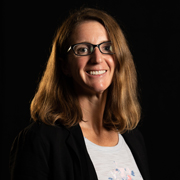 Dr. Carah Ong Whaley
of Harrisonburg, Associate Director, James Madison Center for Civic Engagement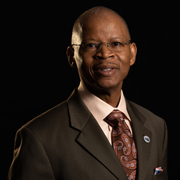 Dr. Leo Whitaker
of Richmond, Executive Minister, Baptist General Convention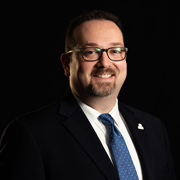 Jonathan C. Zur
of Richmond, President and Chief Executive Officer, Virginia Center for Inclusive Communities
At the Virginia Center for Inclusive Communities, my colleagues and I work every day to make sure that every Virginian counts. In the 2020 Census, it will take all of us working together to make sure that every resident of Virginia is counted.

I am particularly concerned about making sure that traditionally hard-to-count populations are reached and counted in the 2020 Census. These groups include People of Color, children, immigrants, older adults, and individuals experiencing homelessness. Because Census data is used to make decisions around funding and representation, these populations that have historically been overlooked, excluded, or discriminated against in our country stand to lose the most by being undercounted. However, all of us will benefit greatly if we make sure that everyone counts. Virginia will have greater access to federal representation, we will have more access to funding through federal programs, and localities will be able to make more accurate and informed decisions.

It will take all of us working together to build the awareness and trust needed to ensure that every resident of Virginia is counted. I am honored to work alongside the other members of the Virginia Complete Count Commission and local leaders across the Commonwealth to support this important effort.